Marquel's Dilemma
A Romantic Thriller (Includes Adult Content)
By Emily W. Skinner
SPOILER ALERT – To avoid spoilers, it is advised to read the first novel, Marquel, before reading Marquel's Dilemma.
Marquel's Dilemma The dramatic conclusion of Emily Skinner's first novel Marquel brought requests from readers to continue the story. Marquel's Dilemma begins three years after the actress Marquel's tragic past has been exposed by tabloid journalist, Mark Collins. The media exploitation of her life brought a new responsibility. She would become a voice of hope for others, not as the actress Marquel, but under her married name.
Zach Manning, Marquel's psychiatrist, lover -- and now husband -- made a huge mistake in protecting her. Unbeknownst to his wife, Zach asked for a favor, not weighing the consequences. Now Collins is back for revenge. The first time it was his job... now it's personal!
The unvarnished truth was that Zach was a lonely, middle-aged, divorced psychiatrist when "Marquel" entered his life. Their sessions had been a mix of tears, anger, darkness and sexual tension. Loving her was the biggest risk he had taken since opening a practice in Beverly Hills. He understood the consequences, but broke his professional ethics for a second chance at love.
He was mesmerized by her. Rumors of a nervous breakdown were just surfacing in the gossip magazines and it was his job to keep her functioning. It was a constant struggle, trying to keep up with the demons that were haunting her.
The car door opened and her gorgeous smile sent his heart racing, as it always did. Its appearance had been so rare in their early days.
"Did you have a good session?" He could see her eyes were red.
She picked up the flowers and kissed him sweetly on the mouth. "You always do the right thing."
He pulled her in for another kiss, this one lingering.
"I don't know what I'd do without you," her finger circled his mouth and she gave him another light kiss before buckling her seat belt. "You make everything right with the world."
He never felt this way with Isabel. His ex never had the look of love in her eyes when she spoke to him. This was the happiest he'd ever been with a woman.
Previous Book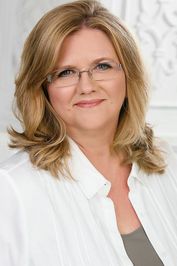 Emily had a goal when she was 15, she would have a daughter named Marquel and write a novel titled "Marquel." She accomplished both and more.
A member of The International Thriller Writers, Emily was a protege of the late master of the pulps or paperback originals, Harry Whittington. Emily interviewed Whittington during her days as a feature writer for the Clearwater Sun daily newspaper and its weekly division. They became friends and he taught her how to plot and gave her approval of the original outline and sample chapter for "Marquel" shortly before he died in 1989. After Whittington passed away, Emily challenged herself to write as her mentor did and wrote a chapter a day and finished the novel "Marquel" in 52 days. For more details on the novel's history read:
http://www.thefilmmom.blogspot.com/20...
Fast forward, a second daughter, Blair is born and Emily and husband Tom focus on raising their family. Both daughters are now grown and work in Hollywood. So this might be an example of art imitating life or the reverse?
A devoted Catholic, Emily is rekindling her love for writing and has just completed the movie script for "Marquel" and a young adult paranormal appropriately named after her youngest child, "St. Blair: Children of the Night." She will begin the sequel to "Marquel" in the coming months, currently untitled.
When Emily isn't working as a marketing consultant or writing, she enjoys antiquing/thrifting and producing short films. Emily is the proud Executive Producer of Blair Skinner's film "Relative Eternity," a 2012 LA Shorts Film Festival selection, Sunscreen Film Festival selection and Short Film Corner Festival de Cannes selection. Written, directed and edited by Blair Skinner, "Relative Eternity" is on snagfilms.com for your viewing pleasure. It is free to view.
GIVEAWAY
a Rafflecopter giveaway
presented by: